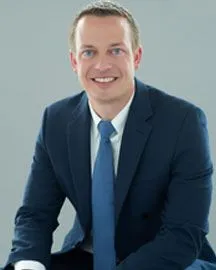 When you are patient and stay committed, life will reward you. I feel very fortunate to have been led to this career in dentistry. I have always enjoyed working with my hands on detail oriented projects. Dentistry provides that technical challenge. Even more fulfilling is the lasting relationships with patients and staff.
I grew up in Fort Dodge, Iowa, a city of about 25,000. My parents as well as my brother, his wife and three very active children still reside in Fort Dodge. I also have a sister who lives in the Saint Paul area with her husband.
I attended The University of Iowa for my undergraduate degree. After receiving my undergraduate degree I continued with my dental training at The University of Iowa where I met my wife Meghan, a Wausau native.
After dental school I practiced General Dentistry in the Greater Detroit area, during that time Meghan completed her residency in Pediatric Dentistry. Detroit was a great experience but I am very excited about living and practicing in the Greater Wausau community.
When I am not practicing dentistry I enjoy spending time with Meghan. We enjoy cooking, traveling, and playing with our Springer Spaniel, Remi. Wisconsin also allows me to spend time outdoors hunting, fishing, golfing, and camping.
Member of:
American Dental Association
Academy of General Dentistry
Wisconsin Dental Association
Central Wisconsin Dental Association