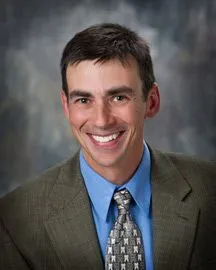 I can't say exactly when I decided to be a dentist. It's a decision that just evolved over time and the influence of some of my peers. While attending the University of Minnesota, several people encouraged me to go on to dental school and luckily–I took their advice.
After achieving an undergraduate degree in Bacteriology, I moved on to graduate from the University of Minnesota Dental School. As the need for implant dentistry and sedation grew, I continued to advance my education to ensure that our clinic could offer these services to our patients.
Looking back over the last fifteen years, becoming a partner at Cedar Creek Dental was one of the best choices I made – along with marrying my wife Kelly. My patients make my job more challenging, rewarding and satisfying than I ever imagined.
On a personal level, my wife, daughter Olivia and I enjoy the quality of life in this area.
I'm an active cyclist, runner and cross-country skier. I have canoed, backpacked and hunted throughout the U.S. and Canada and I can walk out my front door and do all those things right here too!
Graduate of:
University of Minnesota
Dental School University of Minnesota
Misch International Implant Institute
Doctors of Oral Conscious Sedation (DOCS)
Member of:
American Dental Association
Marathon County Dental Society
Wisconsin Dental Association
Central Wisconsin Dental Association
Spear Education Faculty Club